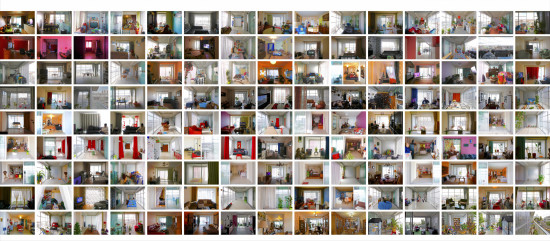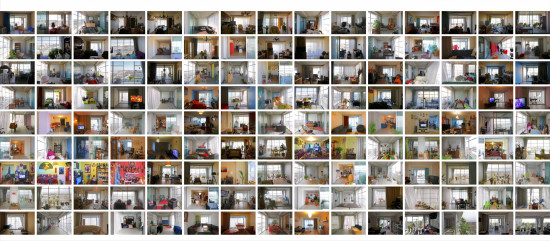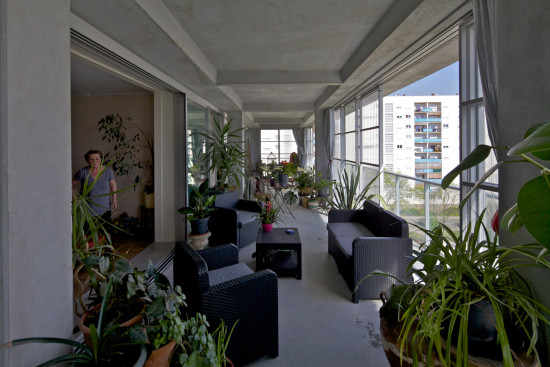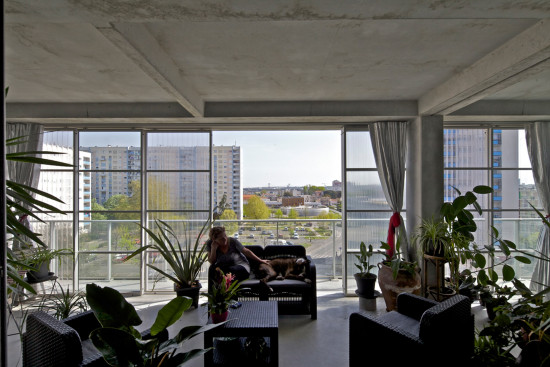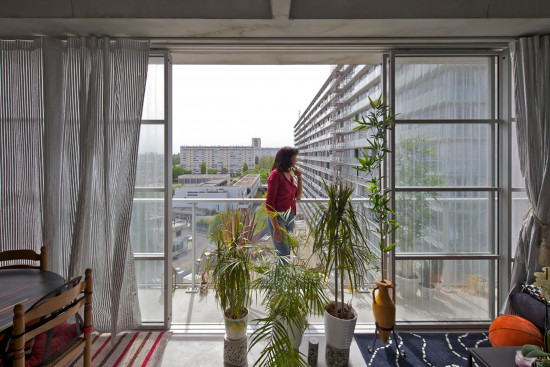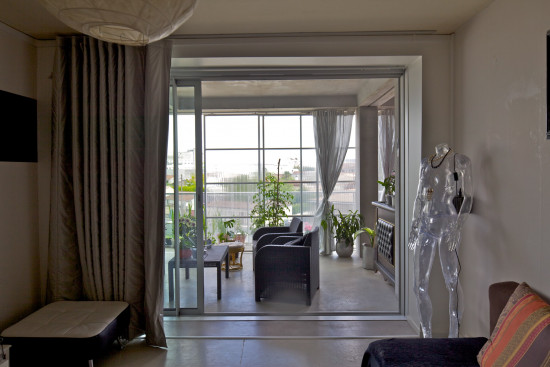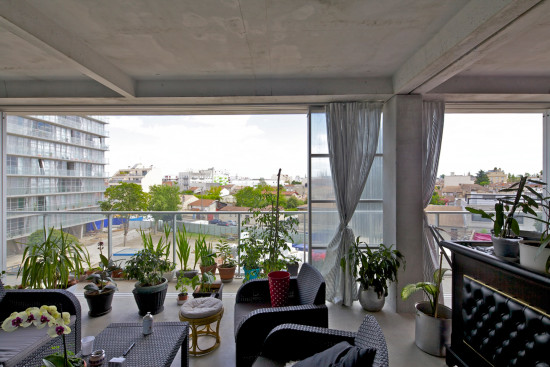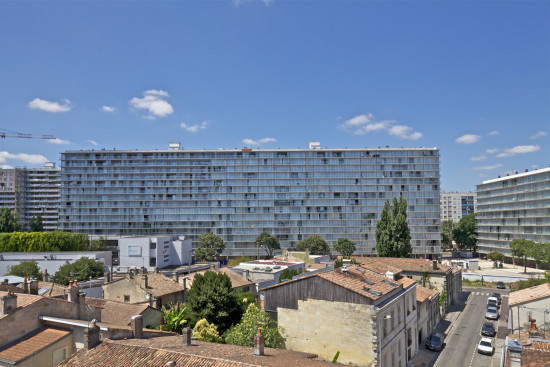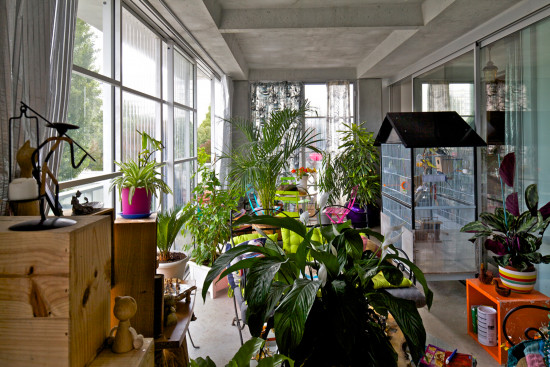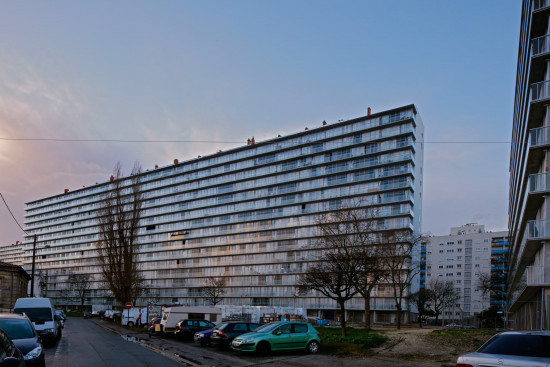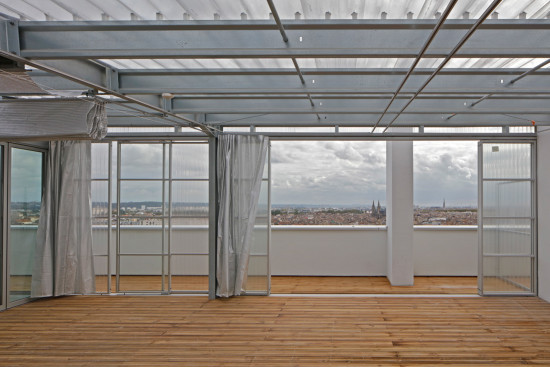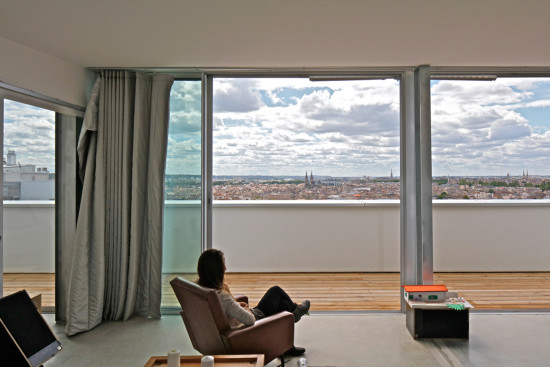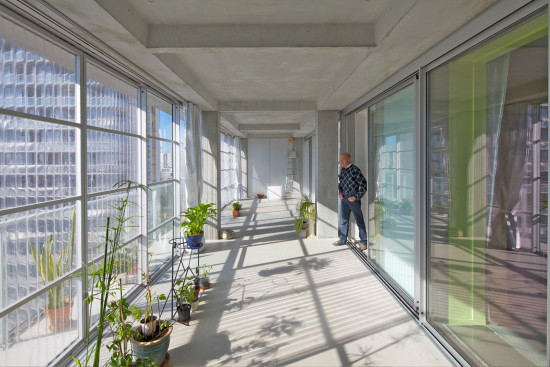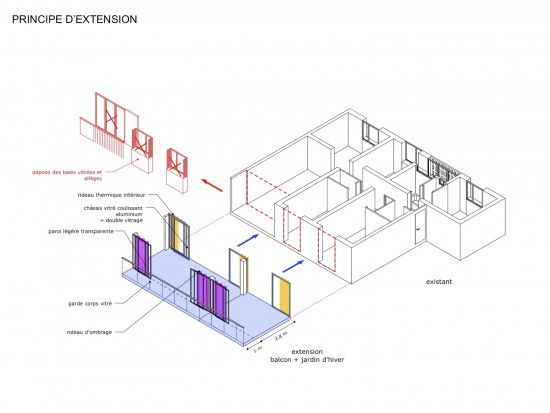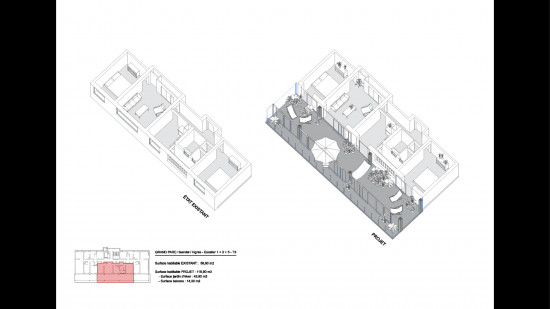 Transformation of 530 social housing units in buildings G, H, and I of the Grand Parc housing estate
Year

2013 - 2017

Program

Rehabilitation

Client

Aquitanis, office public de l'habitat de Bordeaux Métropole

Architects

Christophe Hutin, Lacaton & Vassal (mandataires), Frédéric Druot

Surface

68 000 m²

Cost

€28,990,000 (excl. tax)

Location

Bordeaux, France
This project concerns the transformation of 530 occupied social housing units in three 15-story buildings built in Bordeaux in the 1960s.
Conservatories and balconies added as extensions have given each dwelling the benefit of more light, fluidity, comfort, and views. From inside, the view over Bordeaux is panoramic and unique, offering an exceptional habitat.
The project's overall economy was based on the choice to retain as much of the existing buildings as possible without heavy work on the structure, stairs, and floors. This enabled us to concentrate our efforts on large extensions, which we believe are the key to significantly and sustainably improving the housing's quality. They increase and develop useful space and offer the possibility, as in a house, of living outside while being at home. The apartments offer pleasant outdoor spaces (excluding GFA) that are large enough to be used: 3.8 m (12 ½ ft) on the southern facades of H, I, and the two facades of G.
Interior improvement work and a significant reorganization of the bathrooms were also undertaken. The gardens at the foot of the buildings were upgraded, facilitating their access and use. The project also addressed the general quality of the envelope, entrance halls, and reconfiguration of vertical circulation.
This project for "social" housing, an often-disparaged heritage, shows how a relevant, cost-effective transformation produces generous, comfortable, energy-efficient housing from belittled and negatively perceived buildings. It can renew types and conditions of living, comfort, and pleasure, and raise the profile of today's urban housing.
This project was awarded the Mies van der Rohe Award (European Union Prize for Contemporary Architecture) in 2019.