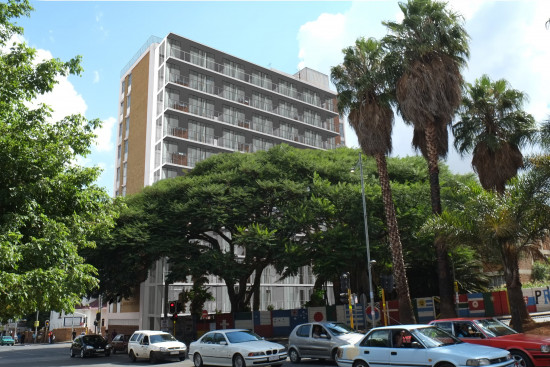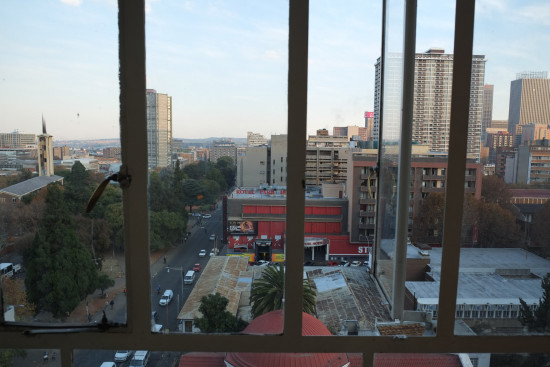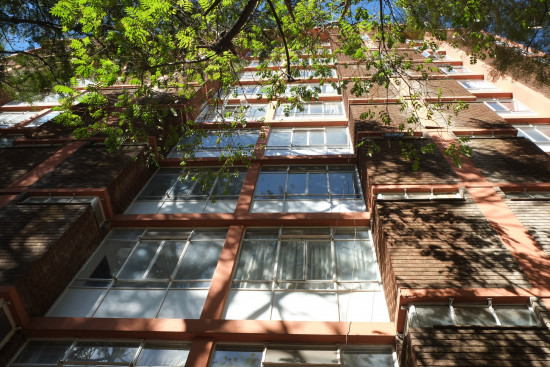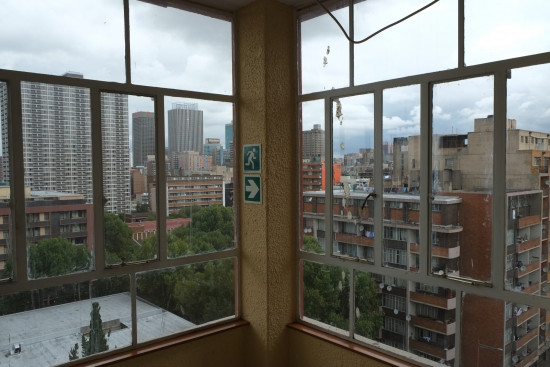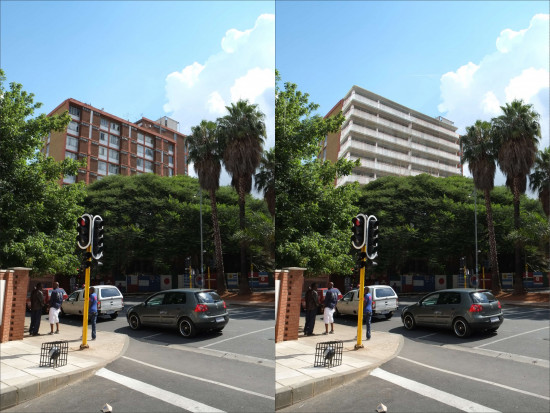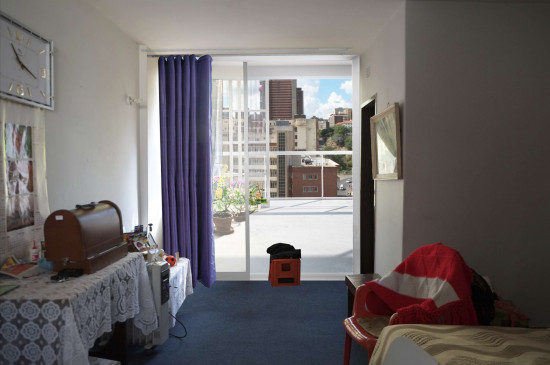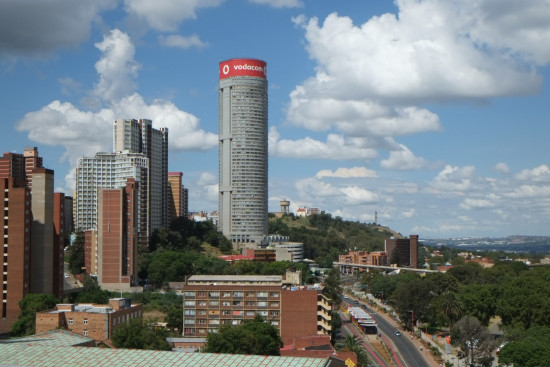 Transformation of the Nedeberg Building, Johannesburg
Year

2015

Program

Creation of housing in an existing building

Client

Johannesburg Social Housing Compagny JOSHCO

Status

Studies

Surface

4,904 m²

Location

Johannesburg, South Africa
Located in the hyper center of Johannesburg, the 1960s Nederberg building was used as a retirement home. We were asked to imagine its conversion into social housing.
On the north side, the 10-story building overlooks a large municipal garden with beautiful trees. The southern facade, corresponding to a corridor serving the housing, is glazed throughout and the delicacy of the period metal joinery gives it an extremely light appearance.
The project proposes to transform 54 existing studios and add six more units. An extension of the north facade, in a 3.6-meter-wide (12 ft) concrete structure, consisting of two sliding glass walls and an end balcony, facilitates thermal regulation of the apartments and increases their total surface area by 9 m² (97 sq. ft).
This space, designed as a conservatory and equipped with thermal curtains, allows residents to heat their homes simply and economically during the very dry and sunny South African winter. The ground floor is open to the garden and can be used as retail space adjacent to the street. The roof terrace has a communal laundry, and the whole open space can be used for drying clothes.