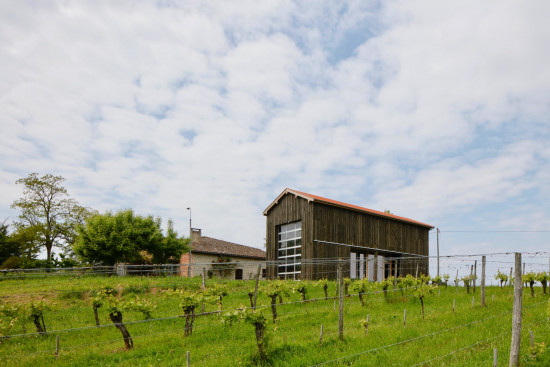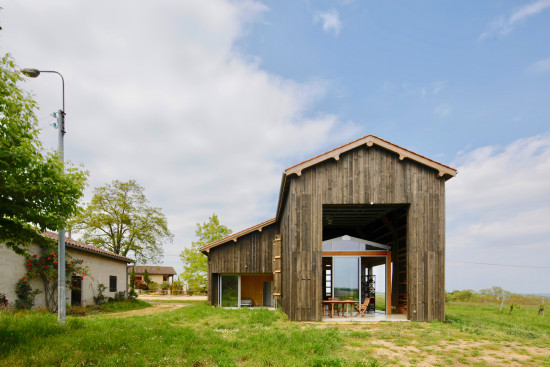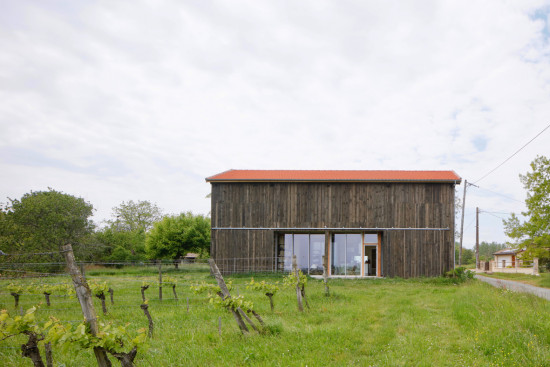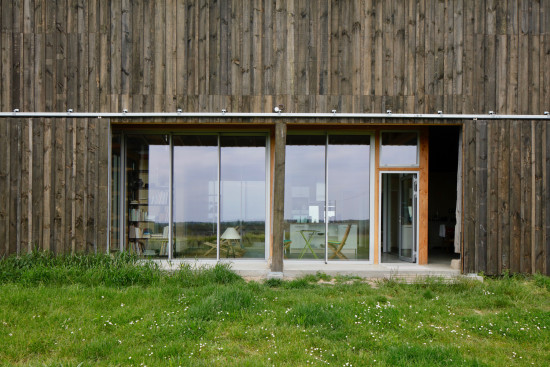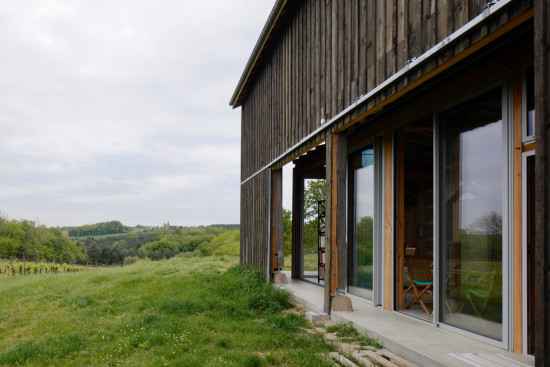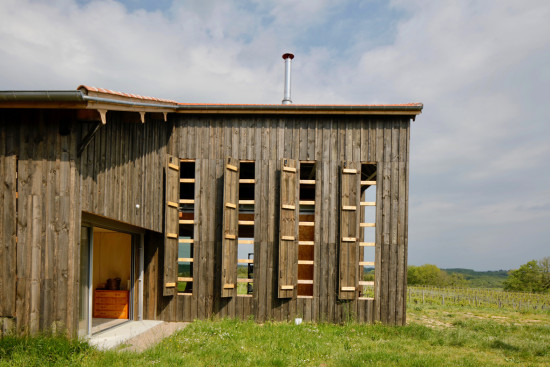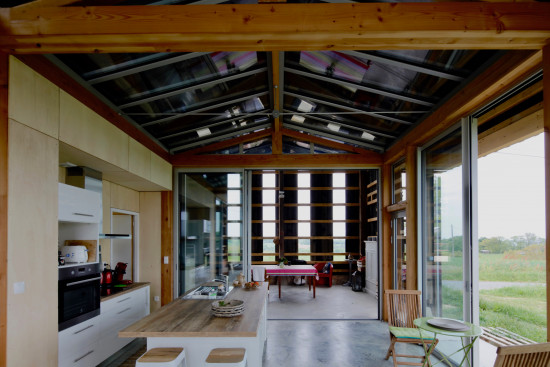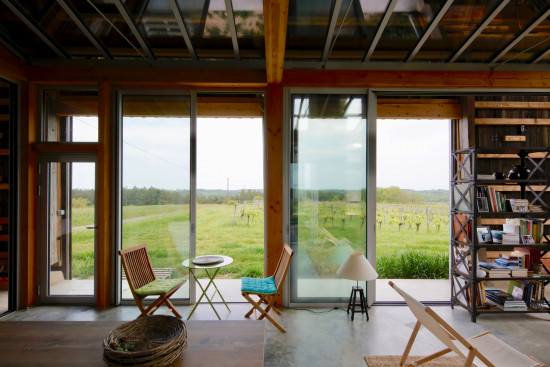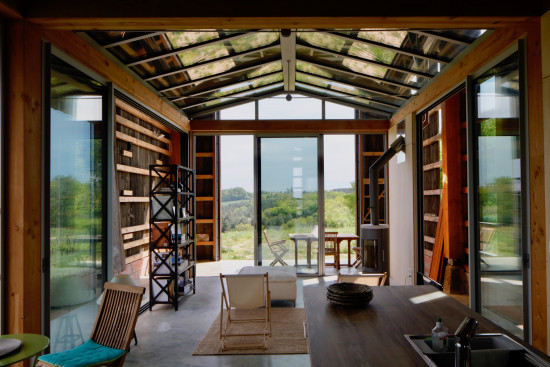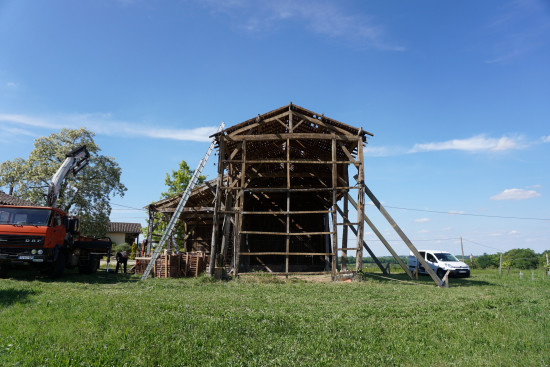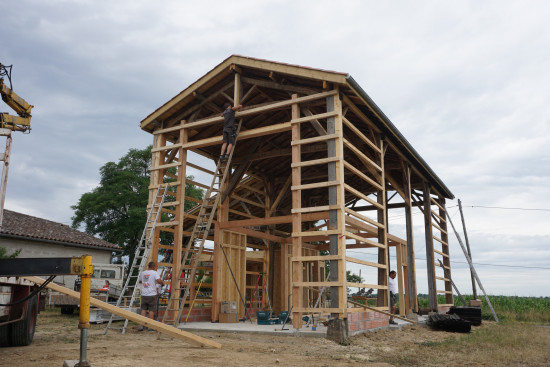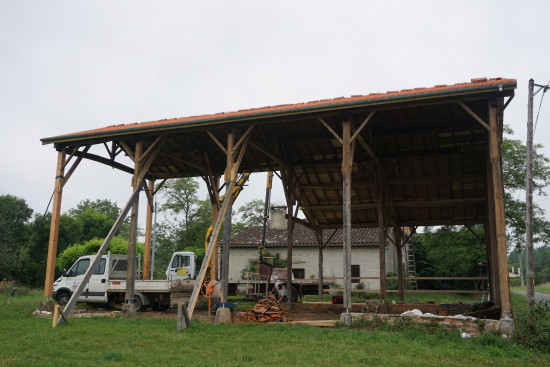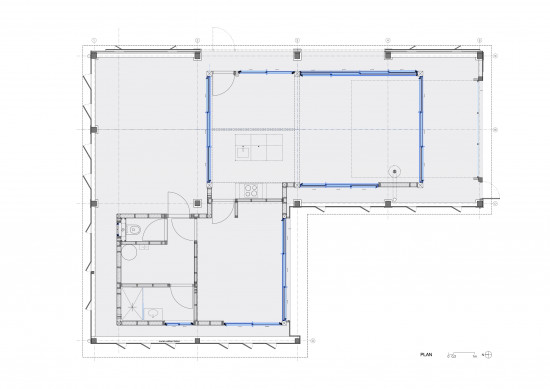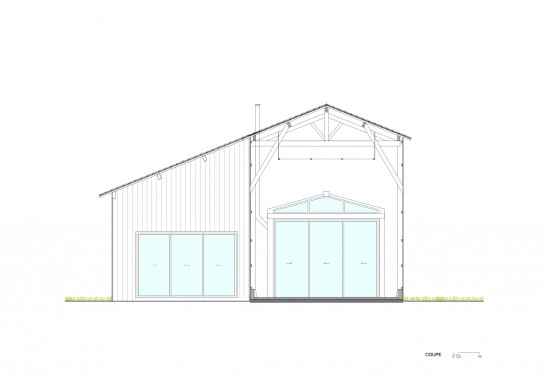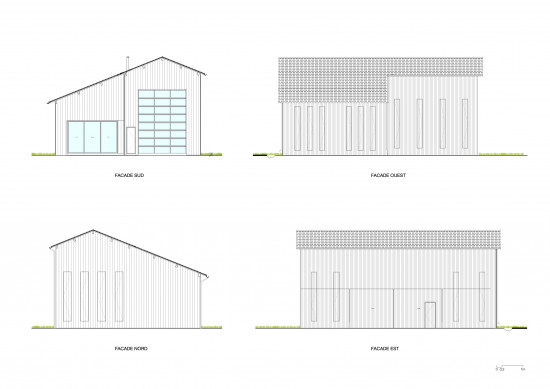 Tobacco barn house in Romestaing
Year

2016 - 2018

Program

House

Client

Private individual

Status

Build

Surface

170 m² / 1,830 sq. ft

Cost

€120,300 (excl. tax)

Location

Romestaing, France
Transformation of an old tobacco drying shed located in the heart of the Lot-et-Garonne vineyards. The client wished to turn it into a house and be able to cook facing the landscape.
Some basic principles: the right amount of space with a large glass conservatory installed in the nave of the drying shed; the minimum amount of material to have the most open view, keep the height, facilitate movement, and save money.
Only the posts that hold the house together were preserved: those of the dryer, the old roof framework, the vertical openings, the large mechanized glass door, the wood and metal structure, and the large sliding windows surrounding it. A blond wood module, fitted like a piece of furniture for the bedroom and bathroom, was installed facing the landscape in the existing lean-to. Like a precious object in a rustic envelope, almost invisible from the outside.
The floor is continuous, inside/outside. The space between the conservatory and the old drying shed allows one to go around it, in or out, and open or close everything.
The house adapts to the winds and the light, pleasant in all seasons, among the vineyards and under the sky of the Lot-et-Garonne.