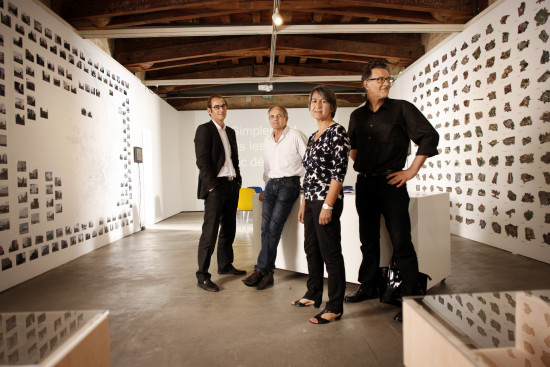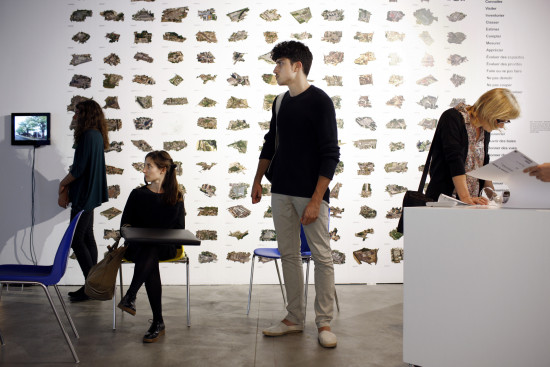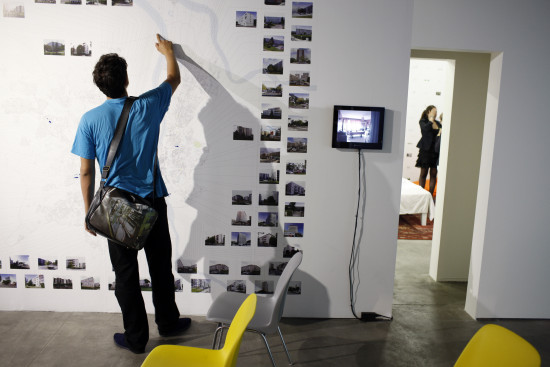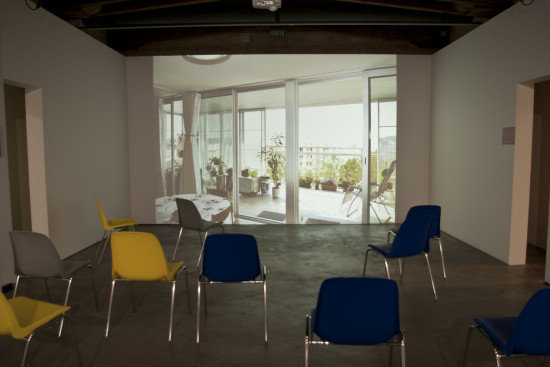 50,000 dwellings around public transport routes
Year

2012

Exhibition

Lacaton & Vassal, Christophe Hutin, Frédéric Druot

Arc en rêve Architecture Center

Bordeaux

9 July to 21 November 2012
The invisible potential
From a bedroom to a city, we must focus on everything that exists by transforming what does not work. The question of housing on the scale of an entire municipality initiates a critical reflection on the urban economy to implement urbanism of extension, repair, and addition.
"The urban unit of measurement is the dwelling: not dwellings but ONE dwelling, multiplied 9,000 times, 50,000 times, 700,000 times…". The dwelling is conceived from the inside out, from the smallest, most intimate space to shared living areas, then to public space outside the building, to the neighborhood, then to places only accessible to the eyes. The interior encounters the exterior thanks to large, glazed facades accessing balconies, terraces, and conservatories. These contribute to the generosity of the space.
An inventory of the components of the municipality, fueled by sensitive attention to constructions and landscape, informs us of the potential qualities of what exists. In contrast to demolition, the team defends urbanism of extension, repair, and addition. To the desire to subtract nothing is added an economic dogma: minimize expenditure, save space, effort, and production costs, limit new land acquisitions, avoid building new roads or technical networks, favor inexpensive materials, use the invisible potential of what already exists by revealing it. The question of housing on a municipal scale initiates a critical reflection on the urban economy. It implies a change in modes of thought, procedures, and methods.
Lacaton & Vassal, Frédéric Druot, and Christophe Hutin extrapolate to a regional scale the values, convictions, and solutions that their agencies have been developing for many years through the construction or renovation of housing. Their desire to increase comfort, available space, freedom of use, fluidity of living space, and openness to nature and the landscape is accompanied by strict cost control.