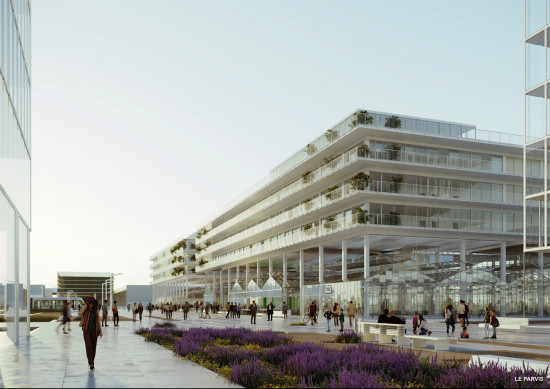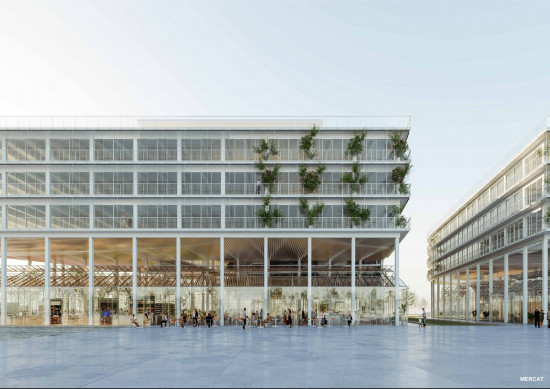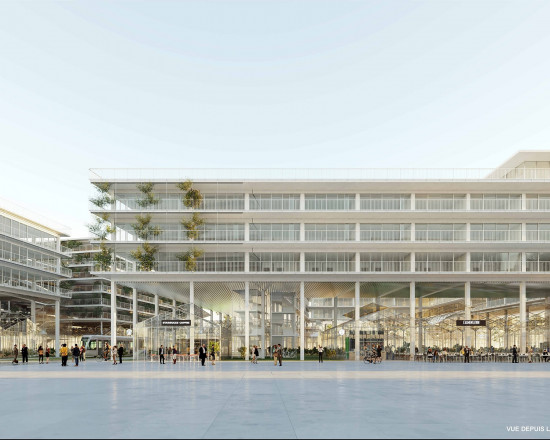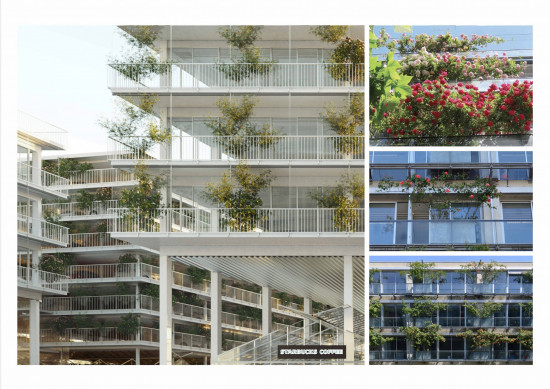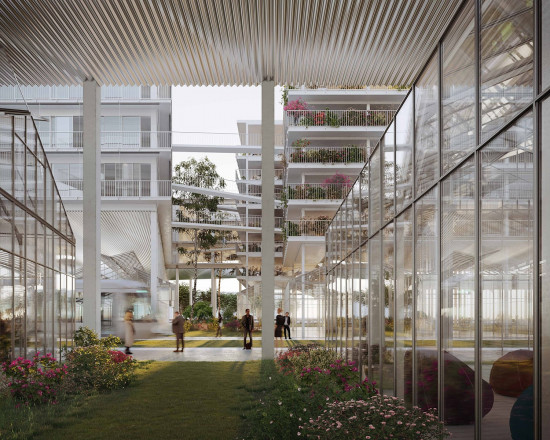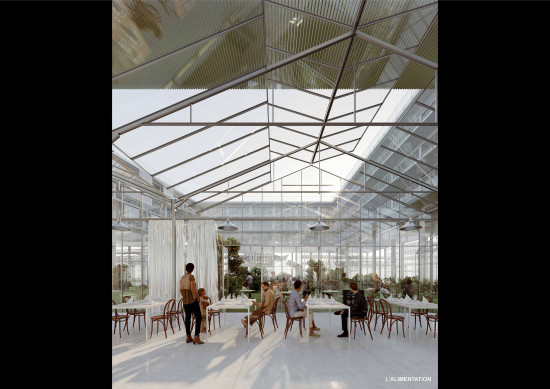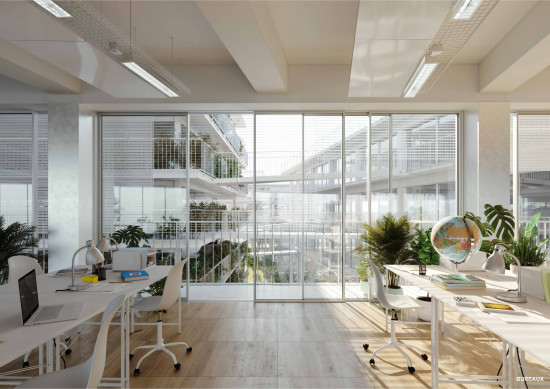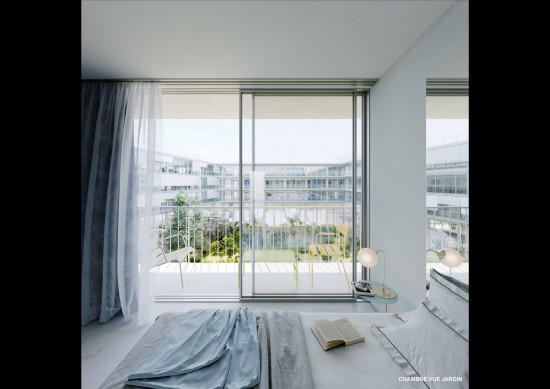 MEETT Economic Hub
Program

Hotel, offices, shops, car park

Client

Vinci Immobilier

Architects

Christophe Hutin, Lacaton & Vassal (agent), Marion Cadran

Landscape designer

Cyrille Marlin

Status

Studies in progress

Surface

27,575 m² / 296,814 sq. ft

Cost

€34,511,000 (excl. tax)

Location

Toulouse, France
Light and transparent architecture:
Occupying a special position on the expanded site of the new Toulouse Exhibition Center, blocks 9 and 10 are located on the edge of the forecourt in direct continuity with PEX MEETT's central street, which is served by the tramway.
Garden-courtyards, a landscape at the center of the blocks:
The garden creates the project's identity, forming the ground floor's core element and main space. It occupies the area, contained mainly in the center of the blocks and discreetly visible from the outside, creating an atmosphere of coolness and well-being.
An efficient and flexible open structure:
The wide-span structure generates vast spaces and volumes free from the constraint of load-bearing walls and column grids. By optimizing the dimensions, minimum use of materials frees up space and offers the greatest possible flexibility for changes and configurations during the building's lifetime.
Architecture adapted to the climate and sunshine of Toulouse:
A bioclimatic approach and simple devices naturally produce essential comfort, minimizing the operating time of mechanical installations: solar heat gain and natural light through the glazed facades, large balconies, and efficient external blinds for summer create a pleasant interior climate.